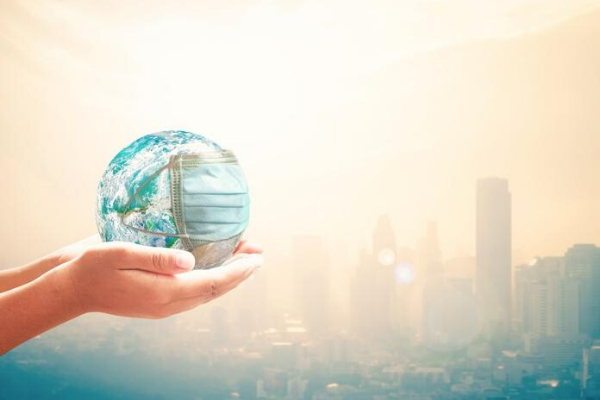 Hard not to begin this article without mentioning "it".
For those unaware of the fact because they were unable to engage in correspondence due to present circumstances, the 2nd Awards Gala paying tribute to the winners of the 1st year of the BEC competition has been postponed until September. Even now there are doubts as to what format will be adopted. Please note that the 2018-19 finalists of the Challenge have been identified, and the winners will be duly honoured before the end of the year – recognition that is well deserved.
Without revealing the results (to be announced at a later date), I will mention that 163 buildings qualified for this initial competition and the track record is quite impressive.
In my last missive at the beginning of the year I encouraged you to continue pursuing your energy management initiatives. There was maximum interest and motivation then, at the dawn of the 2nd year of competition. This spring, however, it is quite apparent that energy management is now a lower priority. The drama that's overwhelming us all has taken over, a perfectly understandable state of affairs that we must accept.
The energy sector is now rife with questioning and speculation. Virtually all aspects are being questioned by all parties involved – the BEC, the markets, suppliers, tenants, owners and managers – all understand that the year 2020 will mark a sudden swerve in terms of underlying trends.
Learning important lessons and assessing risk in the age of globalization must become more prominent in our strategies and our management. In that regard, climate change will remain a  pressing global issue, and energy will continue to be a top priority.
That is good news, as BEC is in the right place on the chessboard.
Like everyone else at the moment, BEC is searching for solutions at this point, our priority being to provide participants with immediate assistance. If you have questions like those that follow, you are not alone:
What will happen to our energy consumption for 2020? A decline due to confinement? An upsurge during the recovery phase? For how long?
What will happen to the price of gas, which is at a historic low? Is there a link?
Will operating standards for air quality be reviewed? Temporarily or permanently? What about fresh air, ventilation rate, filtration, operating hours for ventilation systems?
What steps will our governments take to stimulate economic recovery? What priorities will be encouraged?
Will grants and stimulus programs for energy-saving projects be enhanced, accelerated or reduced? Will they be viewed as tools for economic recovery?
How will the impact of this crisis on real estate owners and investors affect our projects?
We all have ideas about how to respond but, as is the case for practically all sectors of activity, we're swimming through uncertain waters at the moment.
We must therefore stay the course, all of us together, and search for, implement and share viable responses. The technical committee is pursuing the matter, and our major projects are ongoing. You received a lot of useful information in my first missive about guides and articles of interest that we have identified for you on the Ashrae website.
We maintain a strong presence and will continue to do so during the coming recovery.
Good luck to all of you and take care.
Mario Poirier
Program Director