The first edition of what is destined to become an essential annual meeting for those involved in the energy transition of Quebec buildings took place on January 26. This initiative invites property managers committed to drastically reducing their GHG emissions to meet with various specialists who can  provide support to help them achieve that goal. Five firms were selected to present their innovations at the event.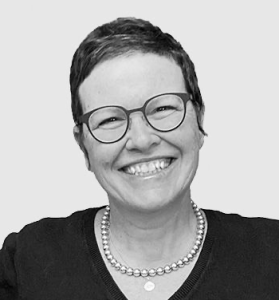 To introduce you to one of them, TGWT, we conducted an interview with Paule Genest, the firm's director of development and CSR, Water & Energy, and Geneviève Gauthier, national director of Econoler and a driving force behind the BEC.
Geneviève Gauthier: Why did TGWT decide to meet with property management professionals?                   
Paule Genest: This is a fantastic initiative organized by BOMA Quebec and the BEC. I think it goes far beyond sustainability to address the full range of ESG factors, giving companies concrete ways to implement actions on a daily basis. In our case we want to address the issue of water, which is not often discussed, especially when it comes to commercial, industrial and institutional buildings. But keep in mind that water is really the blood system nourishing a whole building, so  if any problems occur in that essential system, the consequences are substantial.
G.G. : Tell us a bit about TGWT.
P.G.: In operation for the past 17 years, TGWT Clean Technologies focuses its efforts on the industrial and institutional sectors. Water treatment involves the maintenance and monitoring of boilers (combi, heat only and system boilers) and cooling towers (note that in 2012 faulty AC resulted in a Legionella outbreak in Quebec City) – in fact anything that involves a closed loop design, such as HVAC systems.
Water is essential and present everywhere in buildings, and must be treated on an ongoing basis. From a sustainability and efficiency perspective, our technologies help companies minimize the energy impacts, GHG emissions and water consumption those operations entail. We work closely with teams in the field, and also with the administrative teams responsible for planning ESG actions. The goal is cohesion, connecting all parties involved so that concrete action is taken on a daily basis.
G.G.: How do your techniques and technologies differ from others?
P.G.    In the field of clean technologies, we often talk about conventional chemistry versus green chemistry. We are in the green chemistry niche. We have a purified tannin product for steam boilers, cooling towers and closed systems, and another one based on modified tannin for everything related to wastewater. These are simple, durable and cost-effective products, and they provide significant energy and water savings from the get-go.
We also created a cloud-based data platform that allows for rigorous monitoring of critical data (energy, water, lab reports, etc.), letting operators keep track of actions and improve equipment monitoring. Based on concrete data, the technology helps bring the reality of the field closer to the company's ESG vision, for there is sometimes a discrepancy between that vision of change and the reality of day-to-day operations. The platform facilitates the linking of actions. We have just been endorsed by the Natural Gas Technologies Centre, which gives credibility to our approach and attests to its performance.
G.G.: Are your products in use in certain buildings?
P.G.: Yes, they are. For example, in the Eastern Townships we work with the University of Sherbrooke and also with a local hospital, the Centre hospitalier universitaire de Sherbrooke (CHUS). We have applications in virtually every industry that uses water. Operators find our expertise very useful.
I would like to sing the praises of property managers who are increasingly concerned about water. Although not necessarily a big budget item, it nevertheless demands significant attention. I also applaud the initiative of BOMA Quebec, as it engages industry players in dialogue where they share expertise, which is really how we make things evolve.
To learn more about TGWT Clean Technologies,
visit https://fr.tgwt.com