Did you know that our Building Energy Challenge partners offer financial assistance to help you plan and successfully complete projects aimed at reducing energy consumption and greenhouse gas emissions? They want your energy challenge projects to succeed!
Here are a few examples of the subsidies available for new energy initiatives.
Transition énergétique Québec – Eco-performance[1] Analysis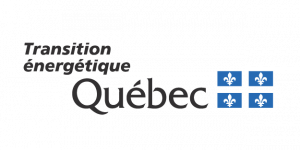 The Analysis portion of the Eco-performance program helps determine and quantify potential energy-saving measures to reduce fossil fuel consumption and greenhouse gas emissions, as well as the cost of implementing those measures.
An energy consumption analysis can help you select the best possible energy-saving measures and estimate the potential energy savings and greenhouse gas reductions that such measures will lead to. It can provide financial analysis to evaluate implementation costs as well as the time frame for a return on investment for each measure, and make recommendations for their implementation.
The Eco-performance Analysis  can help you recover up to 50% of fees paid to external consultants and in-house specialists (salaries and employee benefits), travel costs and rental of measuring equipment, up to the maximum limit allowed. For more details:
Énergir – Feasibility Study – Business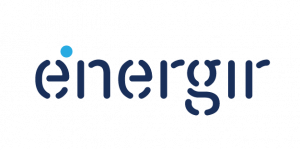 To help you embark on the Building Energy Challenge, Énergir can defray part of the cost of a feasibility study of energy efficiency measures for your building(s). By participating in this program and implementing the recommendations made by an engineering consulting firm, your company will be able to reduce its energy consumption end its energy expenditures.
The grant can cover up to 50% of the cost of the study, for a maximum amount of $5000 based on the volume of natural gas consumed annually. For more details:
Hydro-Québec – Support for BEC Participation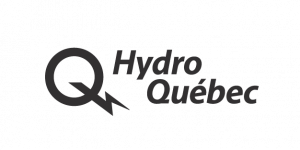 With the Hydro-Québec Efficient Solutions program, contributing to sustainable development and the optimization of energy resources has never been easier!
The utility unveiled its new Simplified Option on November 19, 2018. In just a few steps, you can calculate the amount you may be entitled to for your energy efficiency project. More than 200 predefined measures are eligible under the  simplified option from lighting to ventilation to heating – lots to choose from!
Whether for a construction, renovation or retrofit project, you can lower your building operating costs and considerably reduce energy consumption. To learn more about the conditions and benefits of the program, consult the Efficient Solutions Program on the Hydro-Québec website.  The Participant's Guide and the English version of the Aide en ligne tab in Outil Solutions Efficaces (OSE) explain in detail the eligibility criteria and the steps to follow in order to participate. Take concrete action with the Efficient Solutions program and reach your energy efficiency objectives!
[1] Source: Excerpt from Transition énergétique Québec website (www.transitionenergetique.gouv.qc.ca)